You might also like...
Chrystyna Marie
Originally hailing from Toronto, Crystyna Marie sings with a powder keg voice over a cocktail of grungy blues and pop.
More Info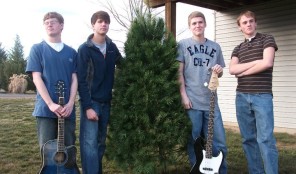 Behind Tomorrow
We are an alternative rock band, and we cover many bands such as Green Day, Weezer, Bowling for Soup, Collective Soul, and more.
More Info
James King and the Lonewolves
James King and the Lonewolves would eventually become the epitome of 'Cursed, Poisoned and Condemned', to quote a line from the New York Dolls and Johnny Thunders' 'Subway Train'… But in the early eighties, they were on the edge of greatness.
More Info