Latest listings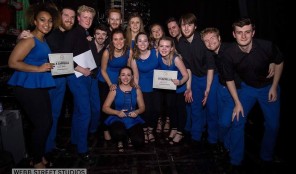 We are Aquapella, the National Champions of A Cappella 2017, 2018 & 2019. Founded in 2011 from the University of Bath, we pride ourselves on team spirit, innovation and integrity.
More Info
The Human Circuit is an independent, Psych-Pop, Alt-Rock band from Austin, Texas with catchy orchestral grooves ranging from the mystic vibes of David Bowie to the intricate arrangements of Arcade Fire.
More Info
Pree Mayall is an artist/producer/percussionist based out of LA who focuses on a fusion of Bhangra and pop with a Cali influence.
More Info