Latest listings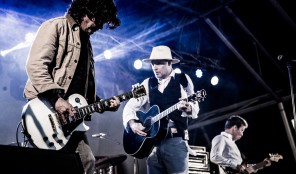 The Tragically Hip, often referred to simply as The Hip, are a Canadian rock band from Kingston, Ontario.
More Info
Soenke Meinen only needs two thumbs, eight fingers and one guitar to create music that brims over with creativity and textual dexterity.
More Info
As a multi-instrumentalist and composer, J H Unlimited has many influences ranging from Prog, Indie, Classical, Metal, Pop, to Folk, as well as Acoustic instrumentals and stylings.
More Info