From the humble town of Adelaide, South Australia comes the beautiful pop/rock artist Sarah Dokowicz.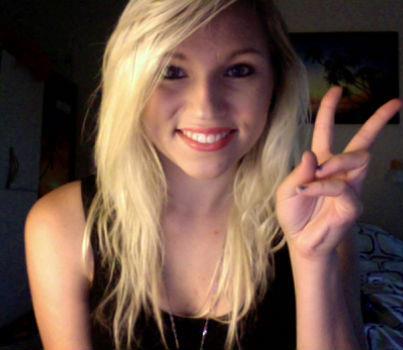 With a passion for music that shines through in all her musical endeavors, her new EP; Over You, is a combination of female strength and musical fun. Since the age of 9, Sarah D knew music was her last stop, and she continues to prove it to this day with her heart-driven desire to make a change through her voice.
Starting the album off right with an edgy/rock tune; 'Stand Up' is a no nonsense, attention grabber. With such a powerful lyric, you know this song was meant to make a statement. She has a very pretty falsetto that she brings in after the bridge, showing off her vocal range and dynamics she had hinted at throughout the entire song. Simple touches, like the combination of bass drum/hand claps, add a layer of complexity to the song.
Another up-beat number is; 'Gone'. A great blend of edgy musical arrangements and vocals, it's female activism in lyrical form. Starting off the first measure with a hint of reggae, it then makes a quick shift to a full-of-energy pop song. Steady rhythm and electric guitar play throughout, filling the song with lots to pay attention too. You will want to listen to it several times over to completely feel you heard all the little touches. Her vocals suggest influences from Pink and Kelly Clarkson, yet still keeping it original. Strategic pauses throughout the song leave perfect moments to take a breath, before jumping right back into the party.
In another shade of Sarah's musical light comes; 'Crying Over The Rainbow'. Starting off with a soft piano intro and simple lyrics, it sets a perfect mood to just settle in and listen to what seems to be a very promising track. Once the chorus hits, it proves to live up to intro expectations. Filled with a beautiful rise and fall, signature piano solos, and creative sound effects, it has just enough, without being too complicated and distracting from the warm tone of Sarah's voice. Her lyrics take you on a journey through a difficult relationship, but in a relatable way, that will have many listeners singing along in understanding.
With a slightly different flavor; 'Make The World'. Coming right in the first measure:
"I wanna make the world revolve around me"
Sarah demands the stage, and takes no hesitation to own it. A beautiful break down into the bridge, a slight pause before the final round of chorus, and the easy way she shifts from tender vocals to sassy flair, shows off a similar trail throughout the album, and puts a "Sarah" stamp on every song; the mark of a true artist. Finishing out the last song with an unedited laugh, it's easy to feel the fun she had creating this EP.
It's difficult to not instantly fall in love with this girl, the powerful message she brings through her lyrics, and the passion you can hear in her voice. Sarah D is one you won't easily forget.
You can hear more of Sarah D here;