Ron Pope is a man with an amazing career. Growing up in Atlanta, with a love for baseball which he played at the collegiate level for two seasons at Rutgers, he transferred to NYU to focus on his music career. Among many achievements, he is known by so many for his 2006 hit "A Drop in the Ocean", a top 100 download on iTunes in 2012, which was covered and recorded by Season 1 winner of "The Voice", Javier Colon.  With 10 albums to his name, Ron joins our family releasing a strong new single, "Monster".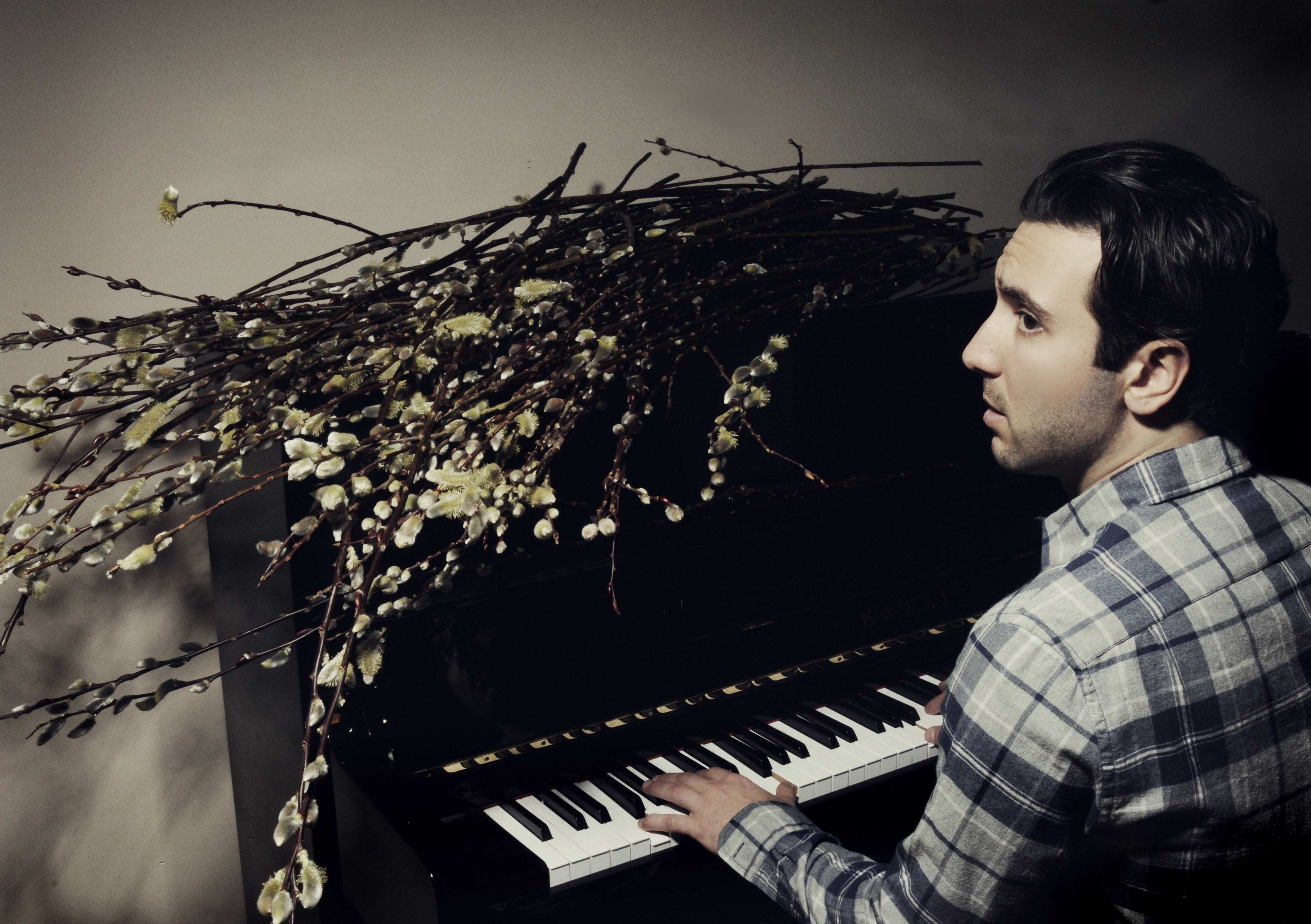 You can listen to "Monster" here while you read on;
Drifting in beautifully, as the song starts, I'm already expectant for Ron's vocal to hit. My first feeling was curiosity; given the title, and his back catalog, what journey will he be taking us on with the lyric this time? With a beautifully rising piano, overlaid with a soft but punchy bass, he sets himself up perfectly with a beat which has me nodding along from the start. And he's in.
Switching from the mainstream sound of the intro, he brings it down to a minor key turnaround;
"London, seven in the morning on a Saturday
and I just missed my train;
Worship, of the kind of goddess that I sacrifice,
Will reap hard on me"
It's a beautiful sound, the vocal, the harmony, and the quality of the songwriting straight away drawing you in. The mood immediately brings me back to thoughts of his early days and "A Drop in the Ocean". We're on a theme here, and a very successful one, with which we can all empathize.  Heartache, love unfulfilled (not necessarily unrequited), and the huge range of emotions that can be expressed musically through it. For me, it's what makes Ron as a songwriter and musician quite brilliant; being able to express in such a unique but meaningful way something which everyone in this life will likely feel at one time or another.
It's a song of short verses, and brings us in timely maner to the chorus, answering the set up of the intro. It's a mantra, it's driving, the use of guitar and piano building the crescendo; it's a very interesting point about this song, that the chorus is written to be the longest part of the song, only to be repeated twice. The sentiment is wonderfully expressed, so much so that it's difficult to pick a favorite lyric, as the instrumentals repeat and underline the best of Ron's vocal;
"I've got an itch, you've got an emptiness
I couldn't fill, false gods and tenderness,
Into your will, pray on the falling
Straps from your shoulders, how do I hold you?"
They are achingly lovely, these lines. You can only wonder who they were written for, wonder how the subject felt, wonder if indeed they ever realized or saw the results.
The second and final verse is short, again, an unusual but very effective piece of writing, and it serves to bring the pace down for just a short while;
"Nightmare, falling as the bottom reaches up for me
Wake up on the ground;
Reject every lesson anybody has to say,
Cause I won't be saved now"
The piano is delightful in the verses, well used, and building us back up. The chorus is welcome, I'm needing it back by now, this second time, and I can honestly say that I get lost (in the best way) in the song at this point. The theme of "Monster" makes sense, it all fits;
"Make me a monster, make me a beast,
Prey on my weakness, become my disease;
I've been lovesick and empty, cold and I'm trembling,
Still holding out for my fairytale ending"
With an epic use of strings, we're treated to a 30 second instrumental to round out the song, bring it to the mountain top so that the listener can consider the depth of feeling in the lyric. For me, it's an unusual conclusion, unexpected, and yet so well done, quietly coming to a peaceful ending as it began. Frankly, it left me wondering what had just hit me.
All in all, a superb song, and showing that Ron is absolutely at the top of his songwriting and recording game. I loved it (could you tell?), and would recommend supporting him by buying it and enjoying it as I surely have. You can purchase a copy right here.
Ron, we're proud of all you do, and we're glad to count you as a family member in the Fish Pond.
By David Mark Smith
Founder, Global Musicians Fish Pond
www.globalmusiciansfishpond.com