Random Holiday; a quartet of talented individuals, found their wings in the spring of 2009. These four musicians (freshman in High School at the time) discovered themselves and the best in each other through the music they create.
To them, music is about so much more then just writing "catchy" songs, or the glory and fame. It comes from the heart, and their music is a true reflection of who they are.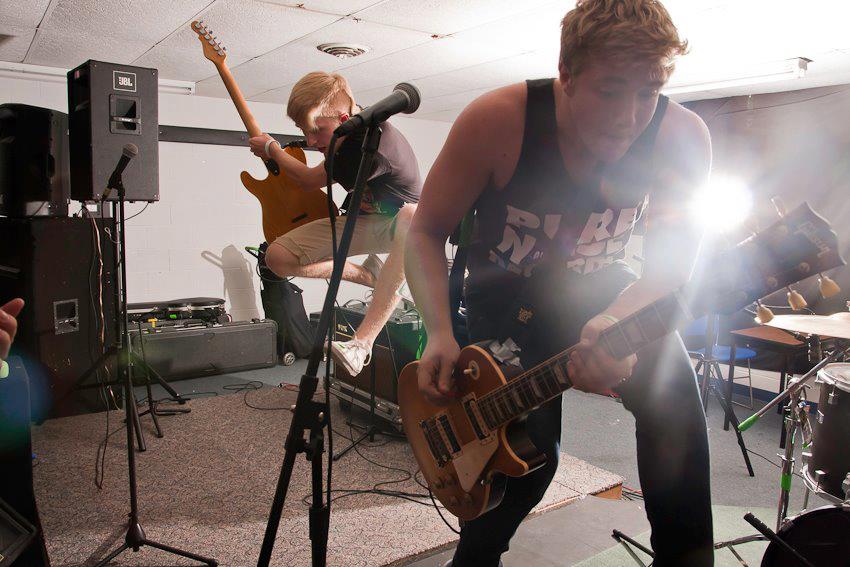 They released their EP entitled 'A New Hope' in December of 2011. The band had some small triumphs with the EP; doing a small tour in a few select states, and overall getting enough momentum and recognition, that they got signed onto Third Time Lucky Rekords in the spring of 2012. Though the band struggled through some member changes, they continued to push forward and spread their music; doing a east coast tour in the summer, and working on their debut album (to be released in the winter of '13).
So how do I describe this talented group, who has been working so hard to get where they are today? Well, in one word, dedicated. Their music is a combination of head-banging pop/punk and full on party. Filled with electric guitar riffs, energetic drum beats and catchy lyrics, each song makes it's own impact as one you won't forget.
From their EP, their song; 'Change of Pace' starts right in with an electrifying intro of drums and guitar. Because the intro is long, it gives plenty of time to sink into the groove of the song, so when the first verse comes in you're already hooked. Dramatic pauses on single guitar chords, give a creative instrumental pre-chorus, setting it up beautifully for the powerful lyrics of the chorus to leave a lasting impression. The bridge is my favorite part of the song, with a soft rhythm on the snare drum, the vocals shine through, "I can't deny, you're the reason I try, to get out of this town, I try to make you proud, this is what keeps me alive" then back for a final round, and out with a bang. That small touch adds such an impressive dynamic to the song. Have a listen here.
These guys are the real deal, and with their new album to be released soon, they are sure to take pop/punk music to another level. Their drive and fire is not only recognizable, but also very commendable. They pour their heart out into every song, without a moments hesitation, and are definitely musicians who will make a difference in the world with the music they create.
To quote the band; "Pop Punk isn't a genre as much as it is a lifestyle. We hope to represent this genre or style the best we can through our music and our character off stage" …it's easy to see, they do just that.
You can hear more from Random Holiday here;
You can check them out and buy their album here.
By Pranam Bai Richter, Head of Global Publicity, The Fish Pond