So how do you describe Mighty Bones? One word…passion (and perhaps, looking at their new publicity shot, "onesies", if such a word exists). Out of Switzerland and just bursting with fresh new musical talent comes a group of four dynamic and in-your-face pop-punk lads. In this production, you can see their dedication to their craft and their desire to constantly surprise you with their wit and creative ideas.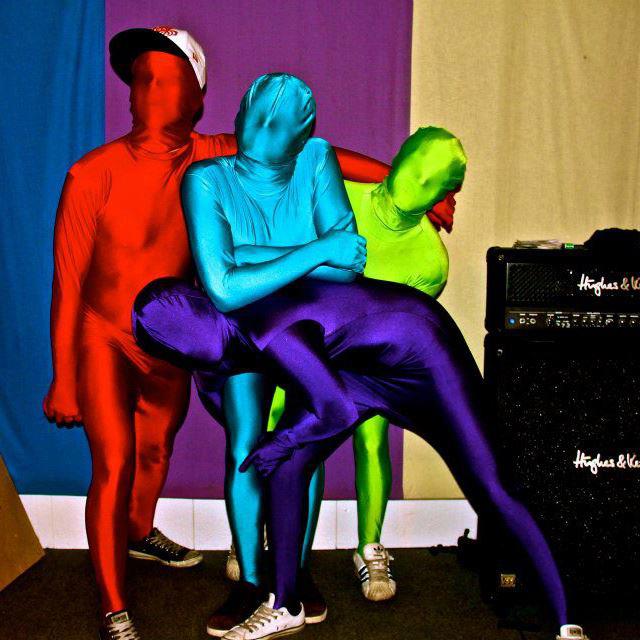 From the first time I saw the "teaser" for their new official music video for "What life may bring" – here – I knew these guys were the real deal.
With their fun-filled attitude and pop-punk musical style with some lovely alternative rock thrown in, they'll have you groovin' along from the first measure.
From the intro of edgy guitar and drums, the song hits you with energy and power, which lasts through the entire 3 minutes and 6 seconds of the track.
With such a feel-good vibe to it, the song is contagious; it's impossible not to sing from the first hook:
"We all don't know what life will show"
"We all don't know what life will show"
"We all don't know what life will show"
And we may not know; but musicians with heart and soul like this sure show us that they are more than in control of what life will bring to Mighty Bones.
You can hear the genuine fun these guys have with each other, the impressive and well-rehearsed way they interact with their vocals and instruments to bring you a great combination of electric guitar riffs and skilled beat-keeping, all the way to the well-planned wrap-up with an almost a capella round of the catchy chorus.
Without a doubt this is just the start of a long career for these guys, and I look forward to being a witness to their growth and what's in store. Mighty Bones, you are a well-appreciated part of this global family.
You can read more about Mighty Bones on their profile page, here.
by Pranam Bai Richter, Head of Global Publicity, The Fish Pond