You might also like...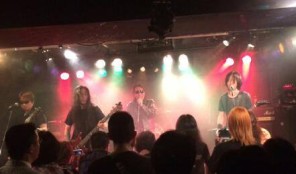 Cry for the Freedom
We are Cry for Freedom from Japan, and we love 80-90s speed heavy metal music. With twin lead guitar we specialize in harmonic phrases with super high note vocals.
More Info
Cairn Tse-Lalonde
Hi, I'm Cairn! I'm a musician and producer from Montreal, Canada, established at the end of 1993. I am primarily a jazz/metal guitarist.
More Info
Black Polaris
Black Polaris' sound merges full-throttle rhythmic patterns fused with ball-busting riffage, all tightly woven together by captivating melodies and considered dynamism.
More Info