You might also like...
Chains of Logic
Chains of Logic creates electronic music infused with an emotional edge. Music that can not only move you physically, but also mentally.
More Info
Los Brodubers
LOS BRODUBERS is a fresh Colombian duet, with a huge and strong latin sounds
More Info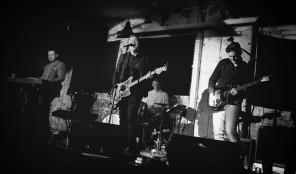 Postcards From Jeff
Somewhere poetry meets pop, electronica and folk dosado, film and reality collide and weave into new stories, new songs, new roads.
More Info