You might also like...
Rebel and the Madman
Rebel and the Madman comprises Richie Walz and Casey Davis. Soaring vocals and intelligent songs, the like of which you've never heard.
More Info
Ada Pasternak
Singer/Songwriter Ada was born in Moscow and immigrated to the United States at the age of six. Ada was classically trained on the Violin, winning numerous competitions and awards.
In 2007 Ada was awarded the Presidential Scholarship to Berklee College of Music (a full ride)
More Info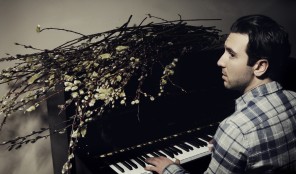 Ron Pope
It may seem shallow to compare Ron Pope to the likes of Bruce Springsteen, Paul Simon or Jackson Browne, with their decades' worth of platinum albums, but it feels honest to describe his potential that way.
More Info