Christian Lopez is currently based in Martinsburg, Virginia. If you're around the area, catch him now while you can. Flirting with national success in 2012, I first heard Christian live in Winchester, Virginia, with three piece band Joe Taxi. At the time, I would have said he was at the very top of his game in the performance. Best compared to Johnny Cash in his very early days, he was absolutely 100% absorbed in enjoyment of the music, in a way that projected it to everyone watching, super guitar work, pitch perfect and smooth vocals and catchy songs, making for a super live show to remember. However, hearing his recorded work recently, I have to say I just as much enjoy sitting down listening to his work, as today, on this Friday evening traveling from Montreal to Washington. It's my pleasure to review his four singles, "This Romance", "Let it Go", "Will I See You Again", and "I Will Remain".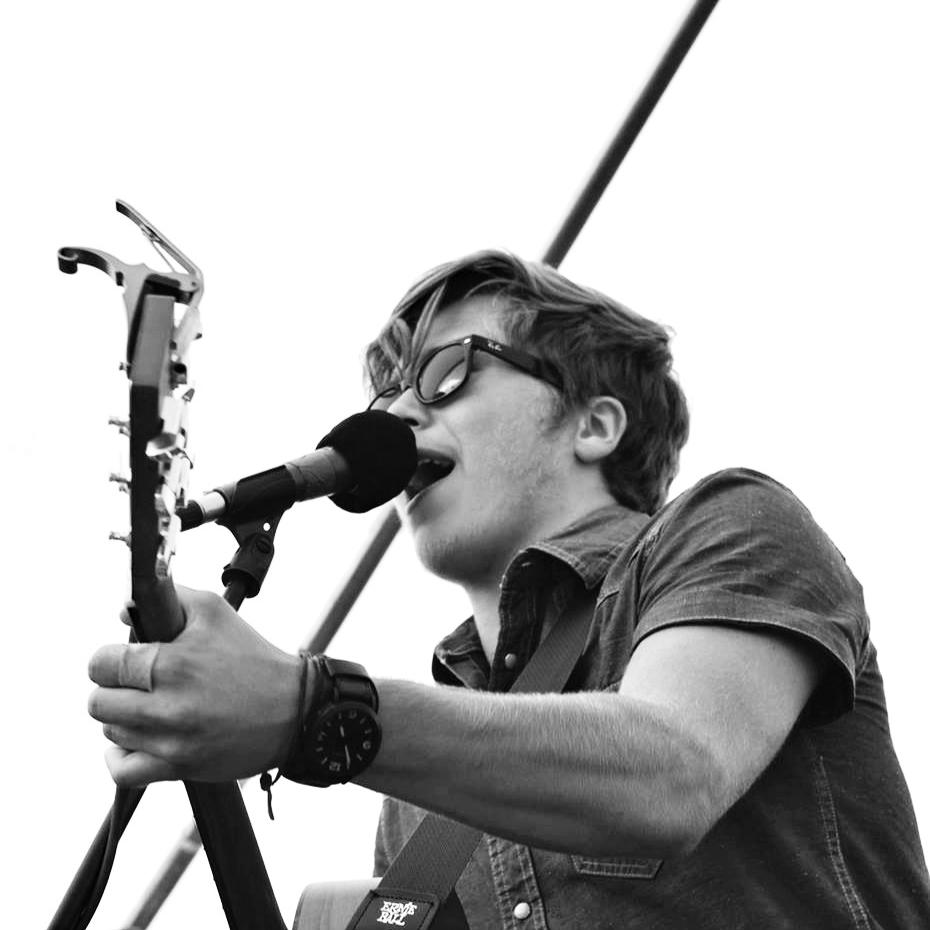 These four numbers, different in pace, each one, are very cleverly put together.  They are the best – so far – of Christian Lopez and his band.  In this little journey, you will hear early country, banjo verging on bluegrass, superb drumming, and a sound which even is akin to rock.  He brings that very depth and essence of the country into a sound which utterly translates to the billboard.  I can honestly say I've never heard anything like it; and I love that.  It's originality, natural talent, a look that lends itself to TV, a really good supporting band of musicians, total commitment, self-belief, and very hard work.  Rarely will you find all of these seven things in one package.  In my opinion, in Christian, you'll find them all.
Starting the four tracks with "This Romance", there's a lovely understated start to the song, it has soft traces of the beat that is to come, a lonely guitar and Christian's vocal:
"Well I watched you dance around,
The space that I cleared out for you tonight, for you tonight;
You gave me one good sign,
And I gave you one of mine, just one more song,
And I'll be right down"
The banjo and percussion is in, and it's already foot tapping stuff, a lovely repeated melody which you can fall into by the time the chorus comes around. If you've reached the chorus, you'll be hearing what has made the Christian Lopez Band such a hit in their live performances; stomp music, celebratory, energetic, with so much craft put into the vocal and instrumentals. Listen out for the effortless violin solo, in two crucial places in the song, and you'll see what I mean. The dual tight-as-a-drum male and female harmony is sweet and effortless. At 3:13, it's short, but perfectly so. It's an exciting formula, and it leaves you wanting more; a party starter, with no doubt.
"Just rising to the night with this romance"
Second up is "Let Go", and to me, this is the stylized pop song of the bunch. He doesn't lose any of the mood or his style, but it's the song in which I can probably hear as the most mainstream radio play. Funny, as it's not my favorite, but the lyric is so nicely designed, and the guitar is much more rock/pop. There's a little Dylan-esque harmonica in there (which Christian also plays capably). The sound is broad, warm, wordy, and reminds me a little of Jason Mraz:
"Well where I come from all the people are nice,
And they all give you the same advice;
They say "go, but don't worry,
Let your mind take you on a journey";
But remember why we came all this way.
After everything is done,
There's only one thing to say,
Say I did what I did in honesty,
And you can't take that away from me"
It's a positive message, and I expect to hear more from this particular track on the label version.
Next up is my favorite of the four. It embodies, to me, everything that I've admired about Christian, after 2 years of listening to his music.
It's Sun Studios at its very best. Quite honestly, it embodies that early Nashville as best I've ever heard, but brings it to a whole new audience; starting as a two-step, there's so much energy in this song. The early bars are all anticipation, until the vocal launches in:
"Well with a river to my left,
Another mile straight ahead,
I will move until I find what I deserve;
Don't know where I'm headed,
But the picture is embedded
In my mind as I move on through the curve"
Recorded, this is a foot stomping experience; live it's out of this world. It sounds as, in my view, music should sound; like the musicians are having fun, and bringing a smile to the face of the audience. I love the half-pace bars at 1 minute 52 seconds. It was very unexpected, and allows indulgence of the instrumentals and the vocals. It's expansive, chordy, and you just know that they are going to fly into that frantic country beat again so soon:
"How long will it be,
Until you and I can agree?
My body's bound,
For this soft, sacred ground,
One day, this earth will call for me"
I'd dare to say this song is one of a kind. It's such a good mix of everything that's popular about the likes of Flogging Molly and Mumford and Sons, with a genuine American country feel. I hope you enjoy it as much as I do every time it pops up on my playlist.
"I Will Remain" rounds off these four tracks, and also does not disappoint. It's a hybrid of sorts; a slow, slow start, with a vocal that's inviting you to jump into that country beat again (which at 1:16 it inevitably and beautiful does):
"With my back turned away, I watch you go,
Along with the letters and diaries; (note his beautiful use of emphasis on this last word)
People come and people leave, yes I know,
I just you were more than just a memory"
The instrumentals are deliberate and beautiful, but I think it's fair to say that Christian's exceptional vocal carries the hope and heartache of this song. As with some of the best albums I've heard, it's a bittersweet finish, reminiscent of Jimmy Marino and Auguster. A song of love and loss and hope, but with so much energy, that either way the night will end with a "let's live for now" party. The song uses an interesting technique of a build throughout which makes the mid-bars somewhat heavy, but in the end it's just a nice trick to allow a symphony of back beats, high notes, and very decent down-home music which comes to an all-too-abrupt end.
I'll dare to say that the Christian Lopez Band is a certain winner; with talent, song writing skill, and energy as Christian has displayed and aired for years now, he, and they, can't fail. The EP is in recording now, so look out for a label version of these tracks very soon (and for goodness sake buy it, to keep it coming). The nice thing is that he has the national recognition he deserves, and whenever I have aired his music to an international audience, they immediately and without exception fall in love with it; however in the end he is just the humble, thankful young guy from Martinsburg, West Virginia, who is staying absolutely true to his musical roots.
You can find out more about Christian Lopez and the Christian Lopez Band at his website here, or here at his Fish Pond profile;
You can listen to all four tracks at Christian's Soundcloud page here.
One world, one family, one musical heartbeat.
David Mark Smith
Founder, Global Musicians Fish Pond
Singer/Songwriter, My Lucky Fish