I review and hear a lot of great music, proudly representing our fish pond family. Alexis Barreto's debut single, 'Hey You', is no exception; a brand new talent with international roots in Switzerland and the US, she has a pure and distinctive vocal, and this is a catchy and sweet song which is bound to do well.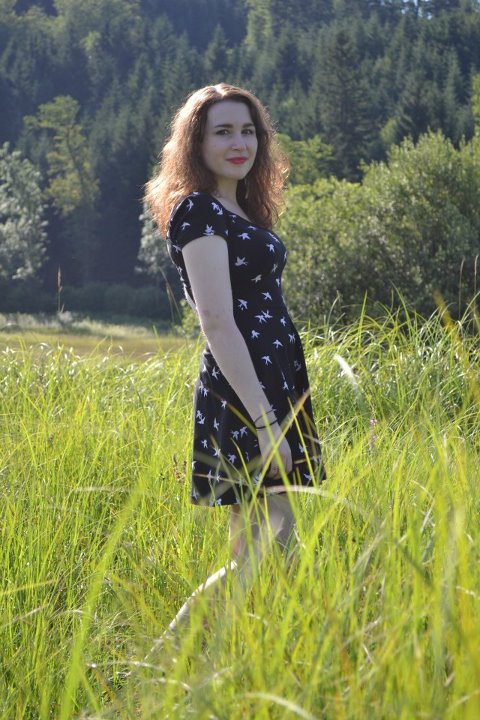 Well produced from the start, the guitar sounds beautiful. It's hinting at a Nashville-style production, but as the drums come in, I soon had this down as more of a clever pop song, which borrows all of its best elements from a country sound. The sentiment is friendly, like an embrace, from the first line:
"Everyday we're faced with the opportunity to say 'hey' to somebody new"
Truly this young lady's voice, under the direction of the great David Barreto (an excellent musician in his own right), is something new. It's simple, it's pleasing to listen to, and the melody fits it perfectly. The thought that kept running through my mind; that I'd like to hear the unplugged version, with just an old Martin mahogany-body acoustic guitar, and Alexis' beautiful, simple, and innocent vocal.
"Hey you, where you coming from?
Hey you, where you going to?"
For the axe-nut, there are some beautiful lead guitar licks after the first chorus, and once again I tip my hat to the production; this was really worth doing well, the experience of the people engineering in studio shines through, and pays off.
As the instrumentals gear down toward the end of the song;
"Hey you, I know you're suffering
Hey you, I feel the same way to
Let me help you through the pain into the light
There I'll stay till the very end
There'll be others waiting to say;"
At this point, I LOVE the bold 4 second gap
"'Hey you'"
It's a well-written and well-performed song. Alexis carries it off well, the lyric is worth listening to, and the vocal has just enough effect on it to make this a very listenable effort, and as I would expect, it's doing well in the US online charts.
"Hey You" is written by Gina Marie Gordon/ Wayne Edwards/ David Barreto for Elizabeth Easler who spent 9 months in and out of the hospital. Part of the proceeds for "Hey You" will go to help terminally ill patients and their loved ones who need medical supplies/ medical costs/equipment/ transportation/ meals.
Congratulations, Alexis, we're glad to have you in the family and we look forward to much more to come in 2013.
Visit Alexis's profile and listen to 'Hey You' here.