Singer songwriter Ada Pasternak joined our Fish Pond family in May 2013. Coming to us with origins in Moscow, having emigrated to the USA at the age of 6, Ada has deep roots in her classical training on the violin, crossing it with contemporary music to produce some beautiful results. In 2007 she was awarded the Presidential Scholarship to Berklee College of Music, where she discovered a passion for songwriting.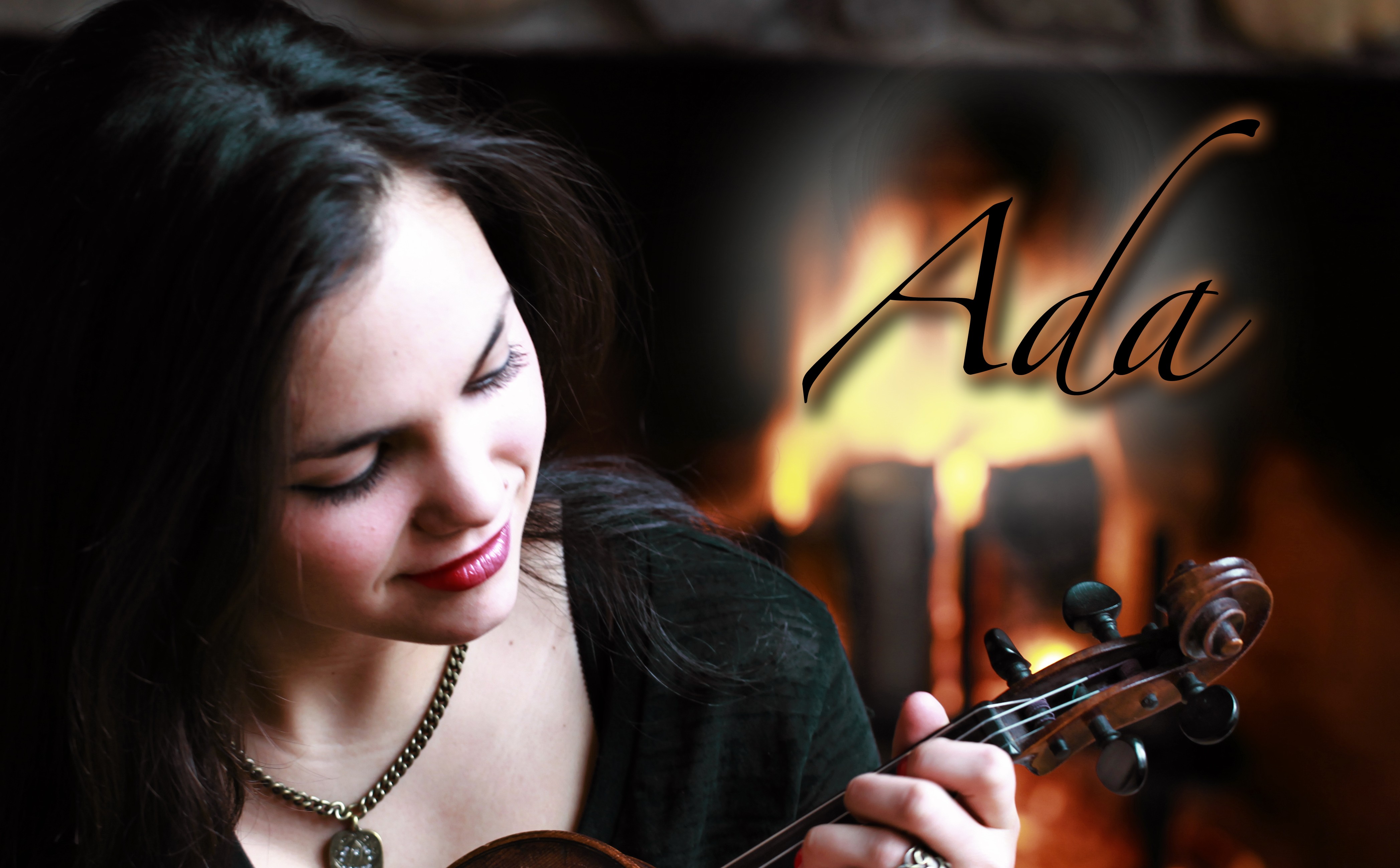 A lovely quirky number, which has shades of California's Good King Friday, and a little of New York-based Cyra Morgan in the mix; 'Lonely Little Painting' is the type of work that has so many facets to it, both technical and emotional, that I could listen over and over, and take away something a little different every time. Listen with me.
At only 2:15 in length, this song is a huge showcase number in a compact cover; with Ada's sparkling background with the violin, it is so appropriate that the song starts with just her distinct vocal and beautifully plucked chords;
"Lonely little painting
in a corner of the room,
Colors slowly fading…"
The vocal precision, the tone of her voice, is so crisp and clear, that the mood of the song is immediately set; it's already classical, quirky, and quite breathtaking. From the first few seconds, I was captivated. In short, this is so filled with personality, Ada is quite clearly a musician who can stamp her unique style all over her work.
"Painted a sunset,
orange and gray,
if there was a rainbow,
would it make you stay"
The piano is in at this point, supported by a beautiful double bass, and as mentioned, it's bringing on memories of everything I love about Good King Friday's work (although they are not the same, they share a basis which is so beautifully rooted in really well-rehearsed and educated classical instrumentation). The feel of this song is gloriously Eastern European, images of Topol and Fiddler on the Roof playing through my mind. It's a series of smiles packaged in a Matryoshka (Russian) doll.  For every layer you remove, a new surprise lays underneath.
"Nameless and dateless,
it's all by itself;
Why hasn't somebody
purchased it yet?"
The violin solo which follows is lovely to listen to, soaring, using runs, the best of the low end tones, and strongly ending on a superb slide into heaven to preface her final lyrical delight.
"and all the other paintings
in the middle of the room;
No one even glances,
at the one that made me think of you"
After a final chorus, a repeat of the first line just to remind us:
"Lonely little painting,
in a corner of the room"
And the lyric is done; now to the most beautiful piece of violin work I have heard, perhaps in a lifetime, simply because it is so appropriate to the feeling of the song; it's a classical solo at it's very best, quite honestly bringing me to tears with it's intensity, feeling, and technical brillance. Pauses, runs, arpeggios, she's all over the fingerboard, and yet it's not a clinical performance; it's Ada at her very emotional best, bringing this lovely little piece to a close with a final chord, and one of the most breathtaking 2 minutes of music I have ever listened to.
In every sense, that 'Lonely Little Painting' is quite the masterpiece.
David Mark Smith
Founder and CEO, the Fish Pond
www.globalmusiciansfishpond.com
Ada is currently living in Fairfield CT and recently released her 6 song EP titled "Ada". It is available on CD Baby and iTunes here.