Global Musicians Fish Pond was conceived in April 2011; the vision was to bring musicians and music listeners from all over the world together in one place, to create a community with a passion and a heart for music.  The vision has become a reality, and here you see the result; a caring family of like-minded individuals, who together truly can, and will, change the world.
If you are a musician, join our family and meet artists around the world, collaborate, share, and grow; "we take from this life what we give into it".
If you are a music fan, access a diverse catalog of sounds, enjoy listening for free, and expand your collection by buying from your favorite family members.
If you are a company servicing musicians, create a profile on our family site to share with musicians all over the world.
Our Organization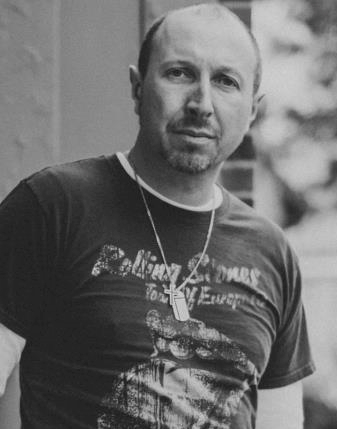 David Mark Smith – CEO and Founder
A Brit musician now based on the East Coast USA, David is one half of the songwriting team behind the band My Lucky Fish.  Working in the airline industry for 19 years, his business experience spans project management, accounting, finance, economics, business development, strategy, and marketing.  He has been a musician for 30 years, and a songwriter for 15; he has a love for pop/punk, and lists influences from classical music, to pop, to metal, to just about anything musical these days.  
Writing, recording, and distributing the band's debut album, released in January 2013, was a right of passage and an important milestone in learning the steps and 'opportunities' which musicians face to be heard in todays complex marketplace.  He performs on the East Coast of the USA, just for the buzz of the stage.  His favorite band is Blink 182.
Spawning the Fish Pond in April 2011, David has a heart for family, and for the development and friendship of driven musicians with a true passion for being heard and understood.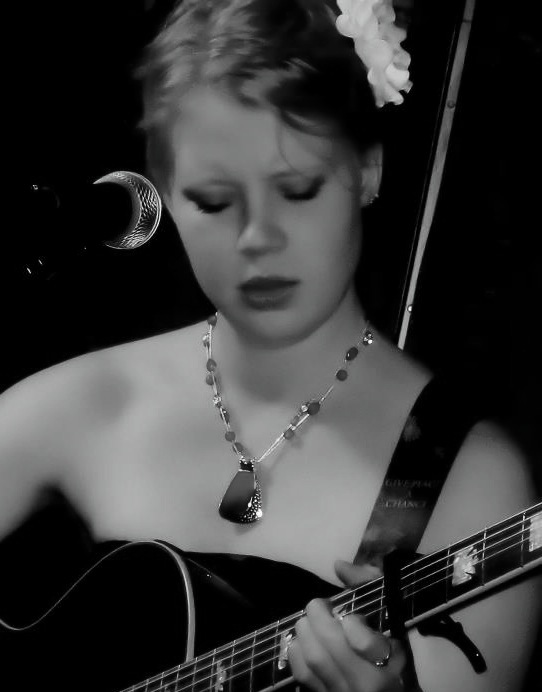 Pranam Bai Richter – Head of Global Publicity
Pranam Bai Richter is about as unique as her first name.  One half of 'The Richter Sisters', she pours her heart and soul into her many passions. Growing up in a musical family, and the youngest of 7 children, she has always performed, sung, and played music; the violin and more dominantly, the guitar. She has developed a strong level of responsibility early on in life; at just 18 years old, she has become a published author for the Fish Pond, a horseback riding instructor, and accomplished musician.
One out of many of her goals in music is to release her first album written with her own original music.  She strongly believes in giving back and making a difference, volunteering for over 3 years at Maryland Therapeutic Riding, agreeing to join their staff when she turned 18.  
Joining the Fish Pond as Head of Global Publicity at the end of 2012, she  treats everyone as family, and embraces the opportunities there for her and 'The Richter Sisters' as they move forward on their musical journey, with the Fish Pond supporting them every step of the way.
Our Mission
Global Musicians Fish Pond is the community for all musicians who wish to collaborate, share knowledge, learn and grow.
Global Musicians Fish Pond is the first source music listeners around the world use to find new music talent.
Global Musicians Fish Pond is a resource for all of our employees, partners, and stakeholders to achieve their goals through a shared vision and family values.
Our Vision
To be the largest family of musicians in the world, approached by quality companies and individuals of all types that meet the needs of our artists community.
To provide the listening public with a unique view of the substance, heart, passion, and background behind the music of our family members.
To provide services to, advise, and defend, our family members, regardless of age, ethnicity, genre, or gender, which will add value to their career.
Our Values
Global Musicians Fish Pond, and its leadership team, are the first choice of resource for musicians with heart and passion for their work. We are admired for our ethical and family-minded approach to business. Recognizing the heart and passion of all of our family members is not a choice; it is a must-do for our employees, our family, and for anyone interacting with our family. All of our actions will be undertaken in fairness and equality. We will foster an environment of proactive self-improvement, both for our employees, and for our family of musicians. We will always do business respectably, courteously, and we will be a known honest broker in the industry, to ensure that all partnerships and outcomes are favorable.
Our Mantra
One World; One Family; One Musical Heartbeat